Center for American Progress
Protecting the Right to Vote in the 2016 Elections
Cutbacks to the nation's federal election observer program have created an even greater need for community election protections. ...
Preventing Problems at the Polls: Wisconsin
Wisconsin voters could face obstacles at the polls due to new laws making it tougher to vote and abolishing the state's nonpartisan election administration agency. Here are some things to watch out for. ...
A Blending American Youth
Decades of immigration have altered the racial and ethnic makeup of the United States, and it is today's children who will be the vanguards of this new, diverse America. ...
A Voting Rights Story
Over his nearly 50 years in the North Carolina state legislator, Rep. Mickey Michaux helped increase voting rights and participation. However, recent efforts in the state are putting these advances at risk. ...
Powering Progress: 2016 Progressive Party
This week, American Progress hosted its annual Progressive Party, featuring Sen. Cory Booker (D-NJ), who discussed the enduring and unifying values of the progressive movement and the need for new policies that lift up all Americans. ...
Oregon's Success Shows Way Forward for Automatic Voter Registration
Research explains why Oregon's automatic voter registration program can successfully register the greatest number of eligible voters. ...
Global Progress: New Ideas for the Future of the Global Progressive Movement
A new generation of progressive leadership is emerging in Europe and North America that is rising to the challenge of inclusive prosperity, climate change, and need for institutional reform. ...
Moving Forward Together
Wherever people are practicing inclusive politics, inclusive economics, and inclusive social policies, good things are happening. ...
The Nation.
The Shimon Peres Palestinians Can't Forget
Yousef Munayyer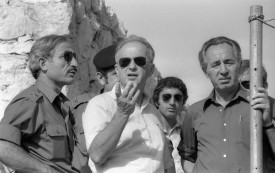 The bulk of his career actually undermined the peace he claimed to be seeking.
The US-Russia Backed Cease-Fire in Syria Hangs in the Balance: Will Cooler Heads Prevail?
James Carden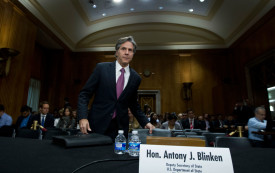 The only way to end the conflict is through a political settlement, which House Democrats now are wisely urging on the administration.
The Hyde Amendment Punishes Poor Women--and It's Bad for the Economy
Kate Bahn, Jamila Taylor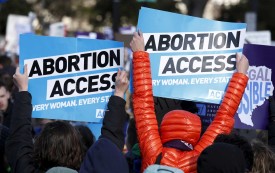 The 40-year-old ban on public funding for abortion is not just a burden on individual women.
Donald Trump Is Being Outplayed by Women--and He's Losing His Mind Over It
Joan Walsh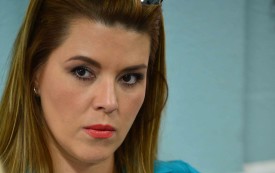 The GOP nominee's pathological sexism could be what kills his presidential hopes. Good.
My Post-Debate Blues, or, How a Rude Egomaniac Has Effectively Channeled Working-Class Anger
William Greider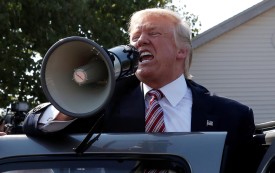 In his clumsy way, Trump is defining a new industrial policy and exposing the stupidity of American "exceptionalism."
Leopoldine Core's Concrete Jungle
Alina Cohen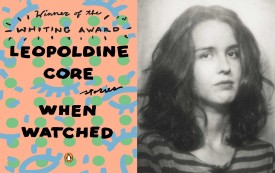 In her new collection, Core evidences a serious concern not just with what happens in a story, but also where it occurs.
A New Graphic Novel Portrays an Iconic Radical Lawyer as the Superhero He Always Was
Sarah Kunstler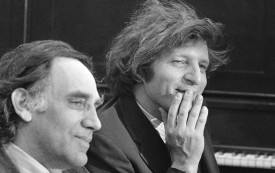 From the Chicago Eight to the Cuban Five, Leonard Weinglass dedicated his life to protecting the right to dissent.
There Are People in Jail Right Now Because They Don't Have $500
The Nation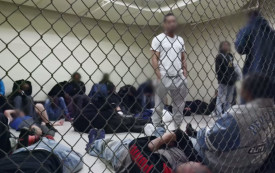 "People are here because they are poor, and it's a perpetual cycle."
It's Time for Newspapers to Abandon Unsigned Editorials
Eric Alterman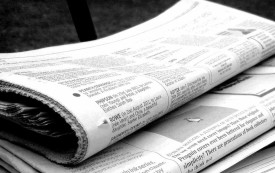 Let those making the arguments take personal responsibility for their positions.
A Growing Grassroots Movement in Mexico Is Resisting the US-Backed Drug War
Dawn Paley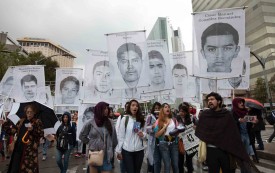 Citizens are protesting disappearances, searching mass graves, and demanding an end to impunity.
Campaign for America's Future
The Democratic Strategist
Trump's Flip-Floppage Perfectly Captured in Video
'Weathervane'-style political spots depicting candidate flip-flops on various issues have been among the most frequently deployed ad motifs in presidential and down-ballot campaigns since the 1960s. But it has never been done as well as the video below, owing ...
Creamer: Why Progressives Should Vote Democratic, Not Third Party -- Especially in 2016
The following article by Democratic strategist Robert Creamer, author of Stand Up Straight: How Progressives Can Win, is cross-posted from HuffPo: A small but significant group of Americans is considering casting their vote this fall for a third- party "protest" ...
September 29: Clinton's Millennial Challenge
As we continue to sort through the implications of the first presidential candidates debate, there is a particular area of the electorate Hillary Clinton's campaign is surely focusing on, as I discussed at New York: According to Jeff Stein ...
Clinton's Millennial Challenge
As we continue to sort through the implications of the first presidential candidates debate, there is a particular area of the electorate Hillary Clinton's campaign is surely focusing on, as I discussed at New York: According to Jeff Stein ...
Political Strategy Notes
At PostPartisan James Downie ruminates on "How Clinton's debate win could change the race" and notes, "The cringe-worthy moments piled up for Trump, such as saying that he rooted for the housing collapse because "that's called business" and interrupting moderator Lester ...
DCorps: Debate Dial Meter Test Reveals New Trend for Clinton
The following article by Stan Greenberg of Democracy Corps and Page Gardner of Women's Voices and Women Vote Action Fund is cross-posted from Democracy Corps: Hillary Clinton won the first debate against Donald Trump and likely produced electoral shifts, ...
More Polls Show 'Clinton Trounced Trump'
At Rolling Stone, Tim Dickinson's "The (Real) Polls Prove It: Clinton Trounced Trump in the Debate" includes an update on some of the latest polling: …We now have the results of five scientific polls, and each shows Clinton scoring ...
Trump's 'Makes Me Smart' Moment Could Sink His Campaign
A link to share with the few remaining persuadables: ...